We have crews dedicated to just Landscape Maintenance services – All of them trained, with plenty of experience. From small postage stamp-sized lawns to multi-acre condominium complexes, they can handle the work with ease. All our Landscape Maintenance vehicles and tools are maintained weekly for maximum reliability on the job.
Weekly Mowing Service: includes disposal of clippings, string trimming of all edges, and a blow-down of driveway, walkways, and patio.
Fertilizer Programs: Custom-tailored to the individual property. Soil tests are recommended for SUPER accurate applications. Organic Lawn Care is also available on request.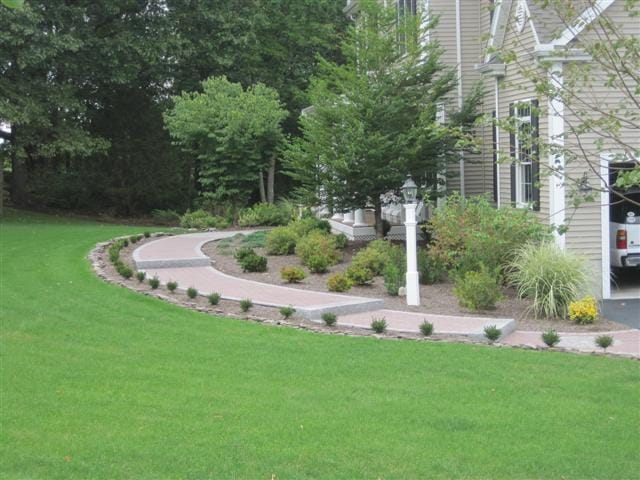 Seasonal Cleanups: Spring and fall cleanups, lawn dethatching, and mulch installations done efficiently and professionally to ensure complete satisfaction every time.
Tree and Shrub Pruning: Most work done by hand, trees and shrubs are reduced and thinned to look as natural as possible. We can keep your plants the same size forever if you prefer, or train them to grow in certain directions and size s- all by selective pruning.